Why healthy Chinese wearing face masks outdoors?
It is important to note that the information provided in this Series is intended for your general knowledge only and is not a substitute for professional medical advice or treatment.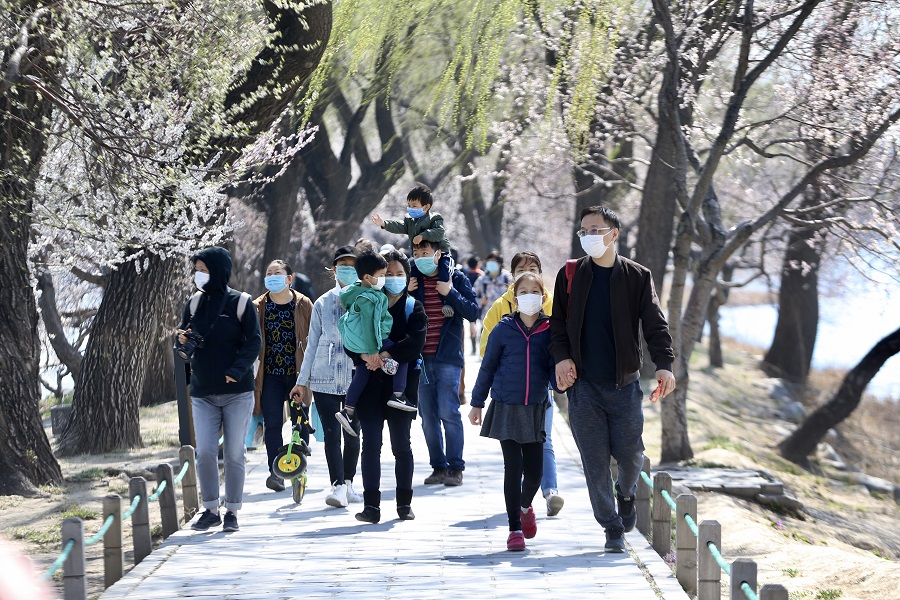 After the outbreak of COVID-19, the Chinese experts recommended the public wearing face masks in the hardest hit city or during the public gatherings outside the epicenter. In reality, however, most localities require that all people should wear the face masks in public places. I think there are four major factors for the Chinese people to accept the requirements of wearing the face masks outdoors.
First, ideally only patients need to wear face masks, but it is hard to ask all the infected to wear the face masks because many cases are without symptoms or with light symptoms. According to a Japanese testing on all the Japanese citizens evacuated from Wuhan, China to Japan, 41.6 percent of all passengers testing positive for COVID-19 had no symptoms. Another research on the 72,314 confirmed cases conducted by China Center of Disease Control (CDC) suggests that there were 889 cases without symptoms, accounting for 1.2 percent of all the confirmed cases.
Second, it is very difficult, if not impossible, for the general public to keep appropriate social distancing in many public places because of heavy population density. In Hubei province, there was about 60 million population in 2019, roughly the same as that in Italy. The land area in Hubei, however, is only about 61 percent of that in Italy.
Third, due to cost-benefit mismatch, the infected would prefer not to wear the face masks. If only the infected wear, those individuals would get nothing positive but all the costs such as breathing difficulty, purchasing expenditures and even discrimination. Of course, this action would benefit the healthy people.
Fourth, China has the capacity to meet all the demands on face masks in a short period of time. Within a single month of February 2020, for example, the daily productive capacity and real production of face masks increased 4.2 times and 11 times respectively in China. On March 2, both the capacity and the actual production exceeded 100 million, which could meet the demands for various face masks of both the frontline medical staff members and the general public.
Please feel free to contact us by sending your questions to question@chinadaily.com.cn or commenting on China Daily app. We will ask experts to answer them.