Do people need to wear masks during outdoor activities?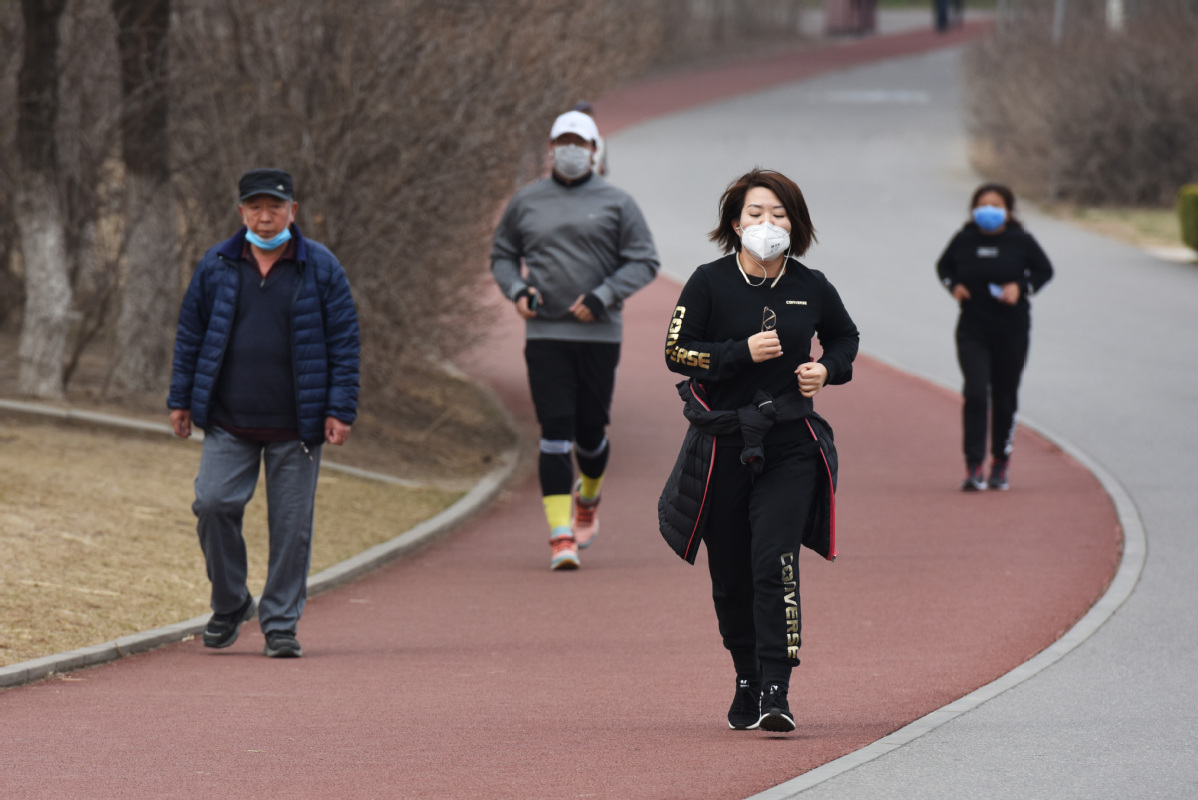 People do not need to wear masks when at home or outdoors as long as there are no crowds and the space is well-ventilated.
The public is advised to wear surgical masks when in crowded places such as offices, shopping malls, restaurants, workshops and public transport. People in high-risk areas should wear surgical masks all the time when entering such places, while those in medium-risk and low-risk areas need to wear masks when in contact with others at the distance of less than 1 meter.
Those who have cold symptoms such as coughing or sneezing, or who live with personnel in quarantine or have recovered from the novel coronavirus and been discharged from the hospital, are suggested to wear masks.
People working in special places such as hospitals, train terminals, airports, prisons and nursing homes need to wear surgical masks or respirators of grade KN95/N95 or above.
The suspected cases, confirmed cases of novel coronavirus and those who have close contact with confirmed cases are recommended to wear surgical masks or respirators with no breathing valve graded at KN95/N95 or above.
Entry personnel need to wear such masks from the moment they enter the country to the end of their required quarantine.
Please feel free to contact us by sending your questions to question@chinadaily.com.cn or commenting on China Daily app. We will ask experts to answer them.