Traditional Chinese medicine aids Italy in fighting COVID-19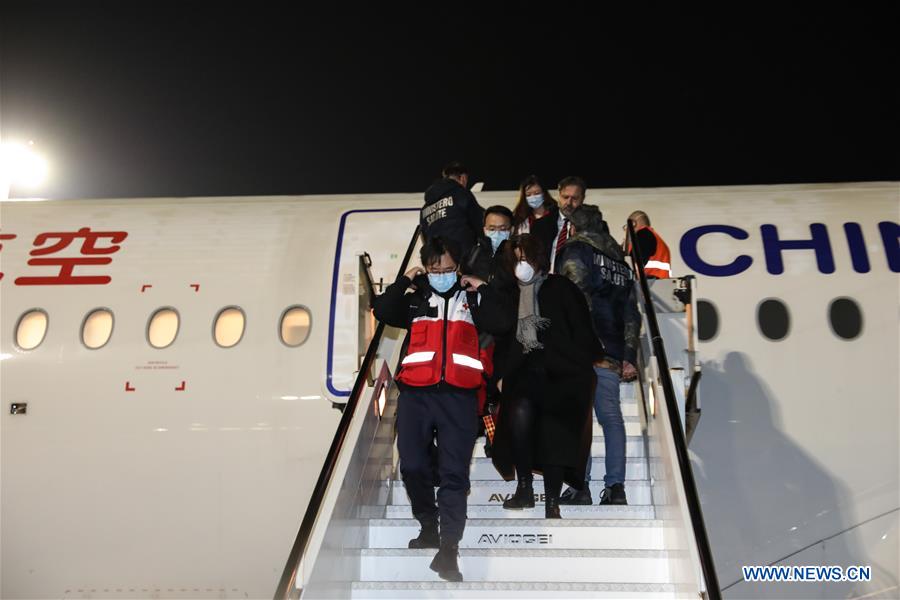 A nine-member Chinese aid team arrived in Rome on Thursday night as part of China's efforts to contain the novel coronavirus outbreak. This is the third expert team sent abroad by Chinese authorities, following previous teams sent to Iran and Iraq.
Among the tons of medical supplies carried along with the aid team, there is a batch of traditional Chinese medicine donated by Yiling Pharmaceutical Co. The medicine consists of 100,000 boxes of Lianhuaqingwen capsules, valued at 1.48 million yuan ($211,700).
The medicine is recommended in the plan of treating novel coronavirus patients in more than 20 provincial regions in China.
The Lianhuaqingwen capsule can effectively inhibit the novel coronavirus from infecting cells and limit inflammation, said Zhong Nanshan, China's leading epidemic control expert, citing findings of his team's laboratory research.
Traditional Chinese medicine has been widely used to treat COVID-19 patients in China, and improved recovery rates.
Please feel free to contact us by sending your questions to question@chinadaily.com.cn or commenting on China Daily app. We will ask experts to answer them.