Asymptomatic transmission is a major driver for the epidemic?
The World Health Organization's emerging diseases and zoonosis unit does not believe that asymptomatic transmission is a "major driver" of the novel coronavirus (COVID-19) outbreak, the unit's head, Maria Van Kerkhove, told a news conference on March 5.
"The question is whether or not those individuals can transmit to other people", said Kerkhove. "We know that that is possible, but we do not believe that that's the major driver of transmission. And the reason we know that is because if we look at the actual epidemics and how these epidemics are unfolding, if they were a major driver of transmission, it would have caused a much larger number of cases."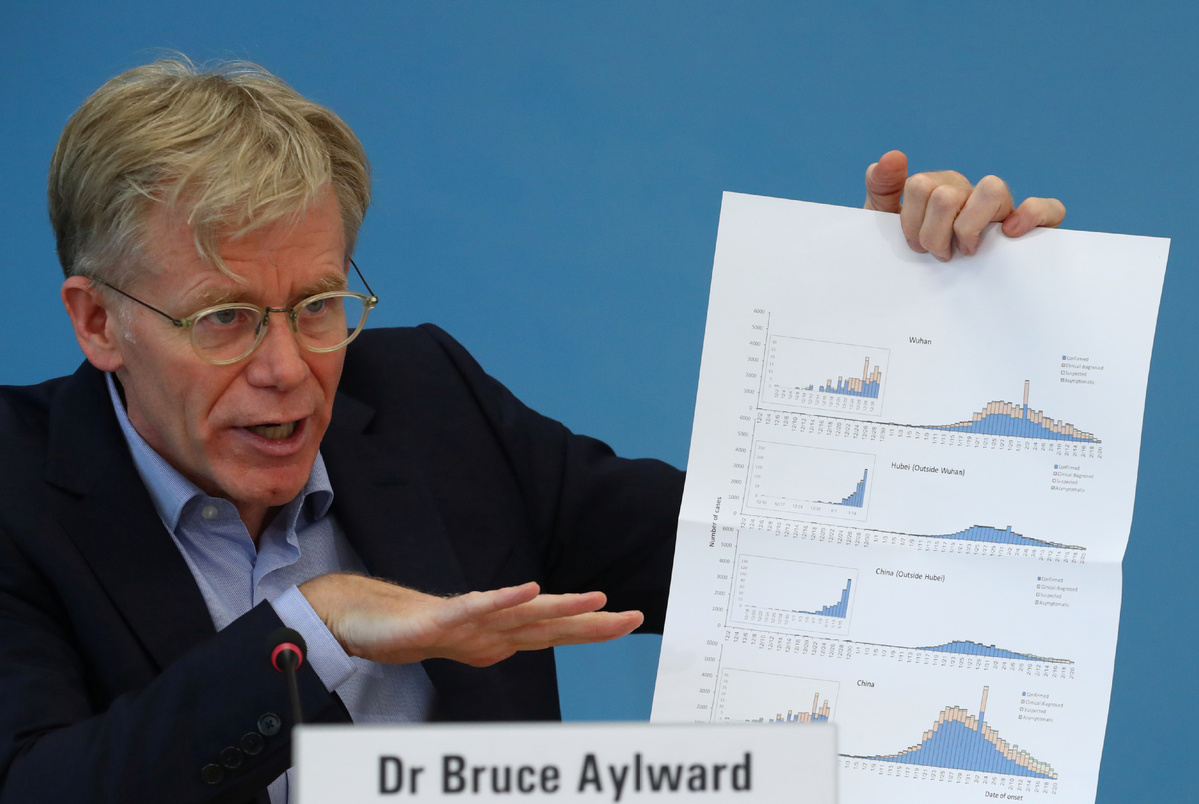 Earlier, Dr Bruce Aylward, leader of a World Health Organization (WHO) team that went to China for two weeks in early February, told The New York Times in an interview published on March 4 how China suppressed the virus outbreak centered in Wuhan, Hubei province.
Aylward told the Times that "there's this big panic in the West over asymptomatic cases. Many people are asymptomatic when tested, but develop symptoms within a day or two."
He said that in South China's Guangdong province, 320,000 samples originally taken for flu surveillance were retested and that less than 0.5 percent came up positive, which he said was about the same rate as the 1,500 known COVID-19 cases in the province.
"There is no evidence that we're seeing only the tip of a grand iceberg, with nine-tenths of it made up of hidden zombies shedding virus. What we're seeing is a pyramid: most of it is above ground," Aylward said.
Please feel free to contact us by sending your questions to question@chinadaily.com.cn or commenting on China Daily app. We will ask experts to answer them.