Mutations of virus do not stymie research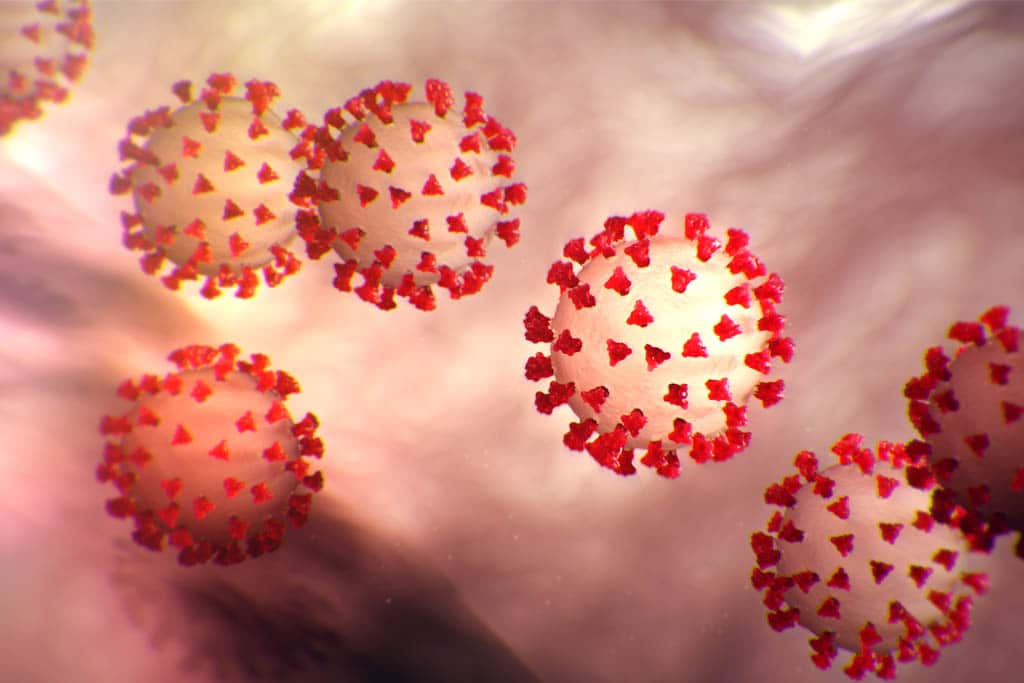 Known mutations of the novel coronavirus have not affected overall progress of drug and vaccine development, and scientists will keep monitoring the virus's evolution and plan research projects accordingly, senior scientists said on Friday.
This week, Chinese scientists announced that they had discovered that the virus had evolved into two major subtypes, and detected 149 mutation points across its genomes. The L subtype, considered more aggressive, is believed to have been more prevalent during the early stages of the outbreak in Wuhan, Hubei province, than its S subtype ancestor, which is relatively more prevalent now.
Zhou Qi, deputy secretary-general of the Chinese Academy of Sciences, said the virus's mutations require further research, and China is conducting a coordinated research effort to evaluate the virus and develop a vaccine.
"All research is under control," he said. "The mutations that we now know have not affected our drug, antibody or vaccine development. We will keep monitoring the mutations the virus generates and plan related research projects accordingly."
Zheng Zhongwei, director of the Development Center for Medical Science and Technology of the National Health Commission, said China has nine ongoing research projects on vaccine development, and some will hopefully enter clinical trials in April.
The five main types of vaccines that China is working on are an inactivated vaccine, recombinant subunit vaccine, adenoviral vector vaccine, live attenuated vaccine and nucleic acid-based vaccine.
Zheng said he had not seen reports of foreign researchers working on an inactivated vaccine, which consists of virus particles that no longer have disease-producing capability. As for the recombinant and vector vaccines, he said both have moved into animal trials and their progress is on par with that of other countries.
For drug development, China has expanded the use of trial drugs and treatments, including plasma transfusion, artificial extracorporeal liver support — often called liver dialysis — and traditional Chinese medicine, said Sun Yanrong, deputy director of the China National Center for Biotechnology Development.
Advanced treatments such as stem cell and monoclonal antibody therapies are also being researched as a way to save patients in critical condition, she added. Chloroquine phosphate has moved from trials to clinical treatment, and no obvious side effects were found in the 285 severely ill patients taking the drug.
Scientists have expanded clinical trials for favipiravir — a Japanese antiviral drug that showed promise against the virus in clinical trials in Shenzhen, Guangdong province — to cover patients in Wuhan.
Doctors from hospitals in Beijing and Harbin, Heilongjiang province, are doing clinical trials for stem cell therapy and preliminary results have found the treatment safe and effective, Sun said, adding that its use will be expanded in Wuhan.
Clinical results for artificial liver support show it can significantly reduce the treatment time for critically ill patients and improve their recovery rate, she said.
Tocilizumab, a drug that suppresses overreactions of the immune system, has recently been added to the latest treatment and diagnosis guideline of the National Health Commission. It helps to inhibit a deadly medical condition called a cytokine storm — an overproduction of immune cells that damages healthy tissues — which is also one of the main causes of death for critically ill patients.
Sun said around 272 severely ill patients are being treated with Tocilizumab. The patients came from 14 hospitals in Wuhan, Zhou added. Early clinical data showed that 20 severely or critically ill patients had fevers lowered within a day after receiving the drug, and 19 patients had recovered within two weeks.
Contact the writers at zhangzhihao@chinadaily.com.cn
Please feel free to contact us by sending your questions to question@chinadaily.com.cn or commenting on China Daily app. We will ask experts to answer them.