TCM plays big role in virus fight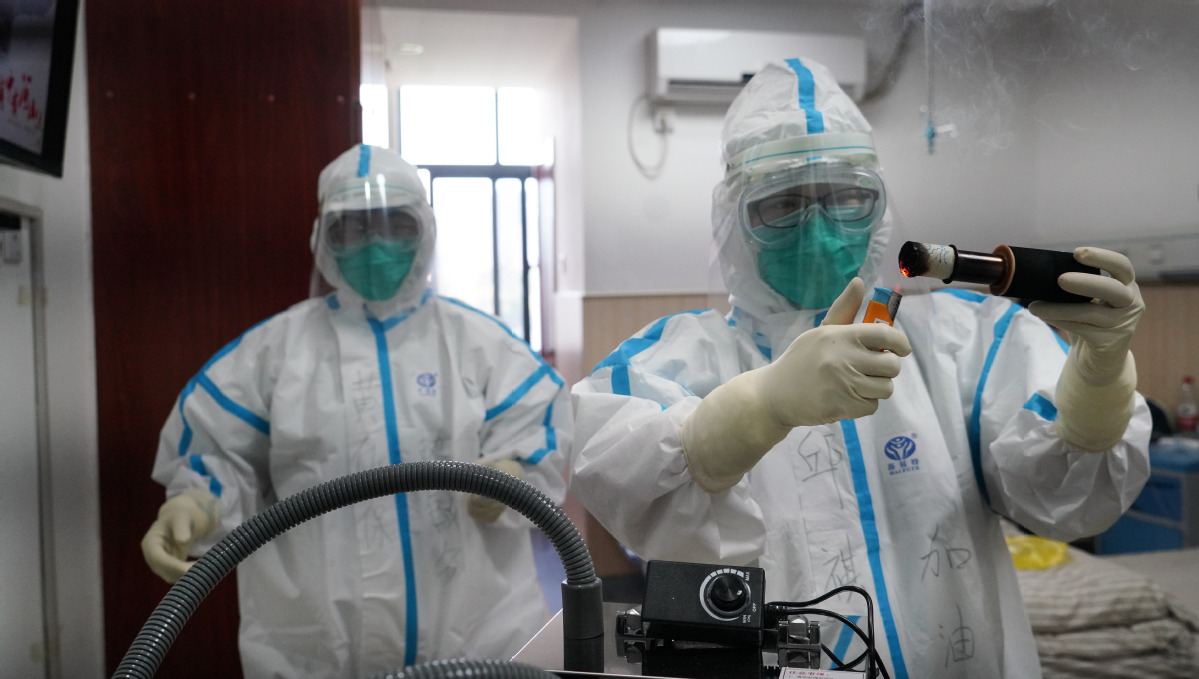 However, at a news conference on Feb 3, Zhang Boli said Shuanghuanglian had had only an inhibitory effect in pharmacological tests and had not proven effective in treating novel coronavirus pneumonia clinically-raising heated debate over the efficacy of TCM.
In Western medicine, several clinical trials are usually needed to test a drug's safety and efficacy before it can be approved for sale. Such trials involve comparative experiments involving a treatment group and a control group, with the latter only receiving a placebo-a harmless pill, medicine or procedure prescribed more for the psychological benefit to the patient rather than any psychological effect.
However, in TCM, a different system is used.
Yang Yi, chief physician at the Hubei Provincial Hospital of TCM, said, "TCM focuses more on yinyang theory-achieving an inner balance by monitoring the viscera (internal organs) functions and immunity."
Western medicine uses a more targeted and antagonistic method. "For example, if you have an inflammation, you will use an anti-inflammatory drug. If you contract a virus, then the body will produce certain antibodies," he said, adding that the two medical systems are more complementary than contradictory.
Yang said TCM has been effective in easing pain, improving patients' condition and curing more of them, but the most effective method is its combined use with Western medicine, especially in treating those who are critically ill.
"Such patients' internal organs have lost function, making the body unbalanced, so they need the support of modern medicine, such as intubation or the maintenance of a safe blood pressure level in patients suffering from shock. Modern medicine is necessary and indispensable for acute diseases," he said.
Zhang Zhongde said patients who are critically ill can have problems breathing and experience multiple organ failure and an overproduction of immune cells.
"TCM doctors have been thinking about better ways to solve these problems," he said.
Liu said treating novel coronavirus pneumonia is like "fighting a war", with the goal being not to eliminate the virus but to achieve health without causing too much damage to the body.
"This is like eating bread. Whether it's steamed bread or baked bread, it's good bread if it can satisfy the appetite. There is no difference between good or bad in the bread," he said.
"There's no need to compare Chinese medicine with Western medicine. When Western medicine cannot find effective antiviral drugs, TCM treatment naturally plays its role," Liu said.
Please feel free to contact us by sending your questions to question@chinadaily.com.cn or commenting on China Daily app. We will ask experts to answer them.