Should we disinfect shoe soles, delivery packages and others?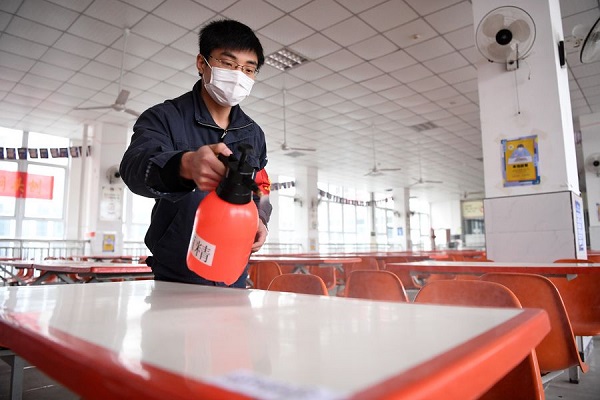 A senior official of Beijing's disease control authority said the public does not need to disinfect things like vehicle tires, air in corridors, shoe soles, delivery packages and surfaces in the open air.
Liu Xiaofeng, deputy-director of the Beijing Center for Disease Control, said on Wednesday during a conference briefing on Beijing's epidemic control efforts that such disinfection is an overreaction and not scientific, and it may also do harm.
Disinfection is only necessary when there definitely or probably are pathogenic microorganisms or other harmful microorganisms that may cause transmission of infectious diseases.
In normal natural conditions, the occurrence of an infectious disease is decided by the mode of contact with the pathogens (direct and indirect), the number of pathogens and the duration of exposure to the pathogens. Most of the microorganisms in natural air are harmless and do not transmit from person to person.
For ordinary households, paying attention to hand sanitation and hygiene before having direct contact with food and after using the toilet is enough to ward off disease, while using disinfectants too often is not good for your health, as some beneficial microorganisms on the human body may be killed. Ultraviolet lamps are not recommended to the public either.
Frequent disinfection should be applied to public areas or places often contacted by hands.
Please feel free to contact us by sending your questions to question@chinadaily.com.cn or commenting on China Daily app. We will ask experts to answer them.