Experts: Treated asymptomatic patients of COVID-19 pose low risk of infection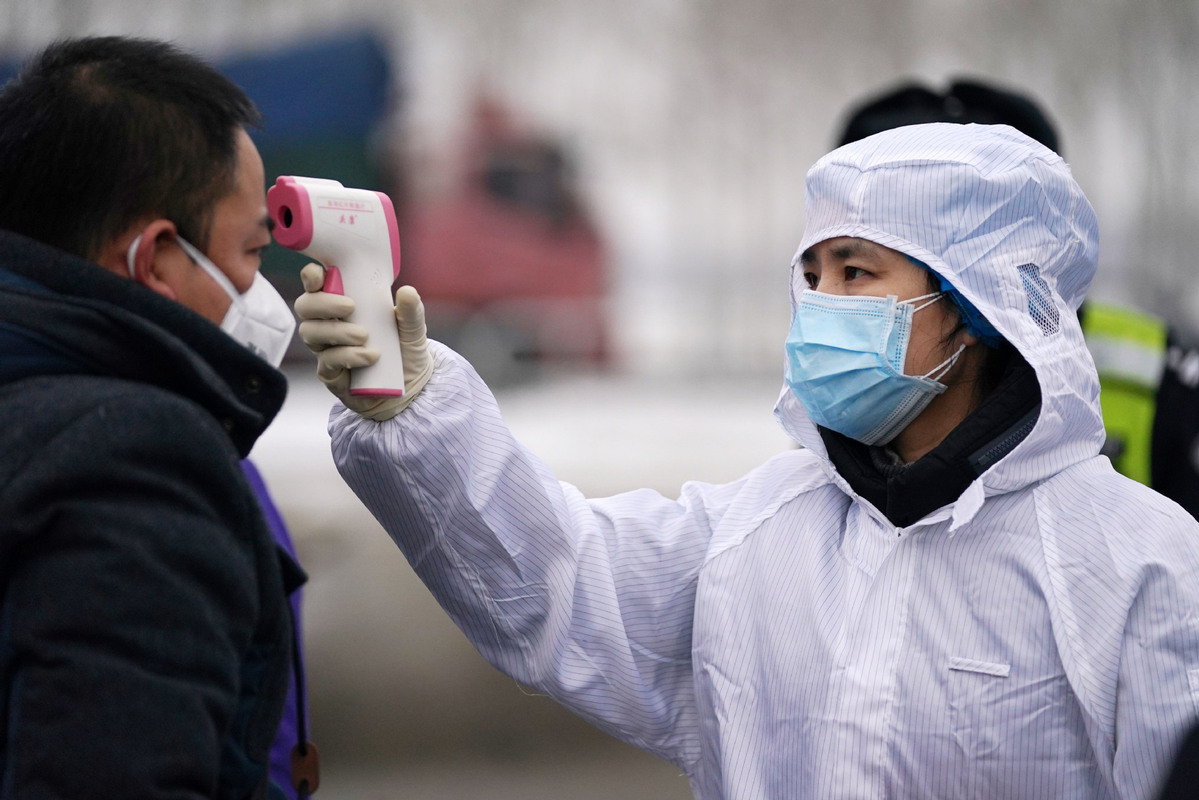 Novel coronavirus patients who have turned asymptomatic but still test positive for the virus after sustained treatment appear to be unlikely to transmit the virus and further treatment may not be necessary, medical experts said.
Despite the low risk of infection from such patients, whose numbers are small, they still need to be isolated for medical observation until they test negative, the experts said.
Jiang Rongmeng, an infectious disease expert at Beijing Ditan Hospital, said studies show COVID-19 patients in recovery test negative for the virus on average within 20 days of becoming sick and being hospitalized, but some patients continue to test positive for over 40 days.
"However, testing positive for the nucleic acid of the virus does not mean a patient's body has live viruses that can be transmitted," said Jiang, who is also a member of the expert team organized by National Health Commission for COVID-19 control.
Some research has shown that novel coronavirus can be isolated from such patients, but the infectiousness of the virus is significantly weakened, Jiang said.
It is highly likely that COVID-19 patients who have been asymptomatic-including having a normal temperature for over 10 days, healed lungs verified by scans and the appearance of antibodies in the blood-are not infectious, even if they test positive for the virus in their respiratory tracts, he said.
Jiao Yahui, an official at the National Health Commission's Medical Administration and Supervision Department, said in April that the number of confirmed COVID-19 patients in Wuhan, the city hit hardest by the outbreak in China, had fallen to 47, including more than 30 who still tested positive after sustained treatment.
It was not necessary to continue to treat those patients whose symptoms had vanished, she said.
Under the commission's guidelines, COVID-19 patients can be discharged from hospitals only after they show no related symptoms and test negative twice, with at least 24 hours between tests. They may continue to be hospitalized if they have other active illnesses.
Ma Yingmin, vice-president of Beijing Chaoyang Hospital, said some patients may have to remain hospitalized for a much longer time due to failed nucleic acid tests.
"Some patients who are not in serious condition can be treated easily and their symptoms disappear, but it is difficult for them to pass two straight tests," he said.
Liang Zong'an, head of the respiratory and critical care department at the West China Hospital of Sichuan University, said there has been no evidence of transmission by asymptomatic patients who still test positive for coronavirus after sustained treatment in China.
"The possibility of their infectiousness cannot be ruled out, but chances of their spreading the virus are small," he said, adding further research is needed.
"Most such patients are asymptomatic and therefore do not need treatment if they do not have other diseases," Liang said. "But it is still necessary to isolate them for observation as long as they test positive for the virus."
Please feel free to contact us by sending your questions to question@chinadaily.com.cn or commenting on China Daily app. We will ask experts to answer them.