Why is the cost of the COVID-19 test very low in China?
It is important to note that the information provided in this Series is intended for your general knowledge only and is not a substitute for professional medical advice or treatment.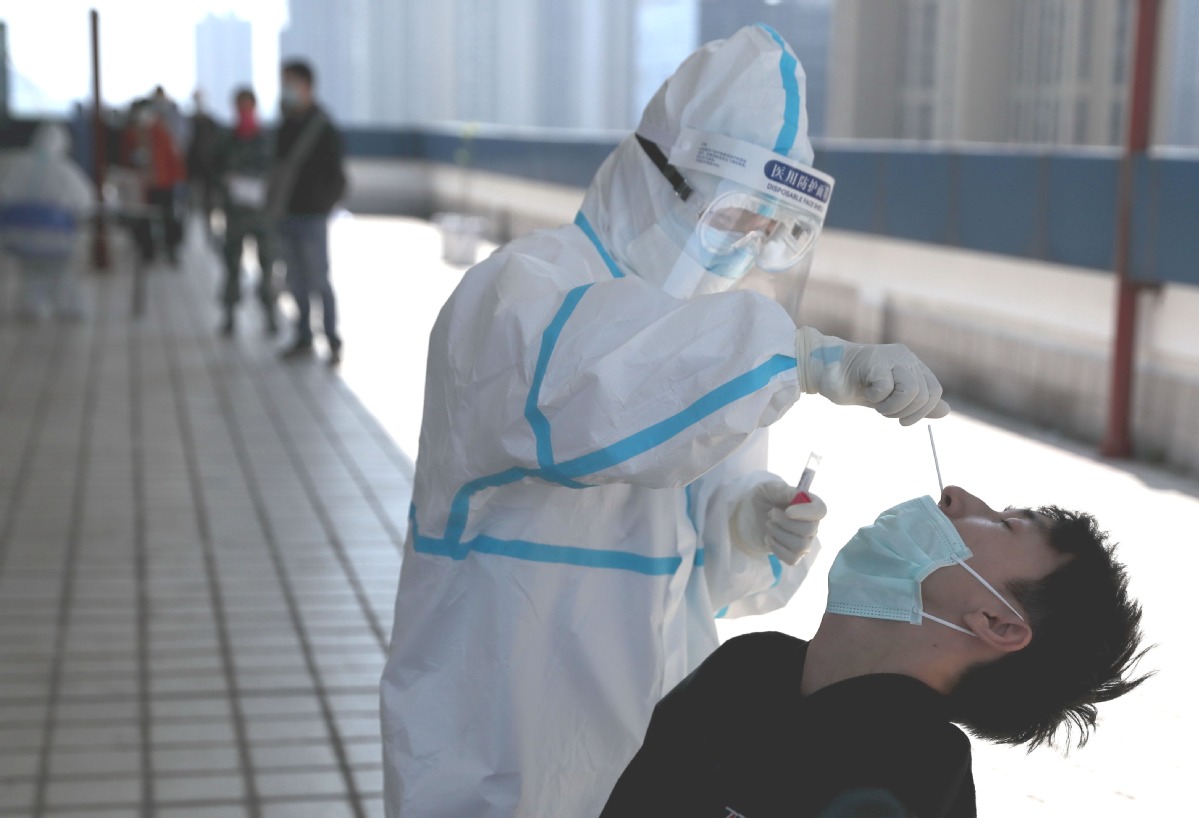 According to incomplete statistics, the cost of the COVID-19 nucleic acid test (NAT) is about $22 to $37 in China but reaches $500 to $3,000 in many other countries. The following factors explain the low cost of the COVID-19 test in China.
First, China has adequate production capacity and supply of test reagents. China has developed a whole industrial chain of test reagents. After the outbreak, the Chinese government quickly organized researchers and producers to devote themselves to research and development as well as production of test reagents. By the end of January, more than 20 companies had been able to produce COVID-19 test kits. At the same time, China fast-tracked the approval of relevant test reagents that are urgently needed. As of March 31, the National Medical Products Administration (NMPA) had approved 25 new test reagents, and the NAT reagents' production capacity had reached 3.06 million a day, and the daily production capacity of antibody test reagents reached 1.2 million a day. The overall production capacity reached 4.26 million a day. A sound industrial foundation and sufficient supplies have helped reduce the cost of tests.
Second, the Chinese government adopted a policy of blending government-guided prices with market-regulated prices. In China, public medical institutions and designated third-party institutes are allowed to conduct NATs. The government sets the price for testing in public medical institutions and guided price-setting of private test institutes. For example, in Hunan province, a government document titled Notice for Temporary Price Intervention of the COVID-19 Nucleic Acid Tests requires all public medical institutions within the province to temporarily set the COVID-19 NAT medical service price to be 40 yuan per person, and the unified purchase standard for reagents should not be higher than 120 yuan per person. All costs are covered by public finance and should not be paid by patients. The document also stipulates that designated third-party private test institutes shall charge no more than 160 yuan per person for testing, with reagents and other consumables included.
Third, logistics companies and third-party testing institutes provided great support, reducing other added costs of the testing reagents. On the one hand, many companies provided free transportation services to ensure the smooth flows of medical supplies. For example, Chutian General Airline Co Ltd ceased all commercial activities and transported medical supplies for free during the epidemic. On the other hand, some third-party testing institutes placed public health and social responsibility ahead of their economic benefits. For example, despite an unclear settlement mechanism in January, some third-party testing institutes had already involved themselves in providing testing services to the public.
Author: Dong Dandan, Center for International Knowledge on Development
Please feel free to contact us by sending your questions to question@chinadaily.com.cn or commenting on China Daily app. We will ask experts to answer them.