Fewer virus deaths easy to explain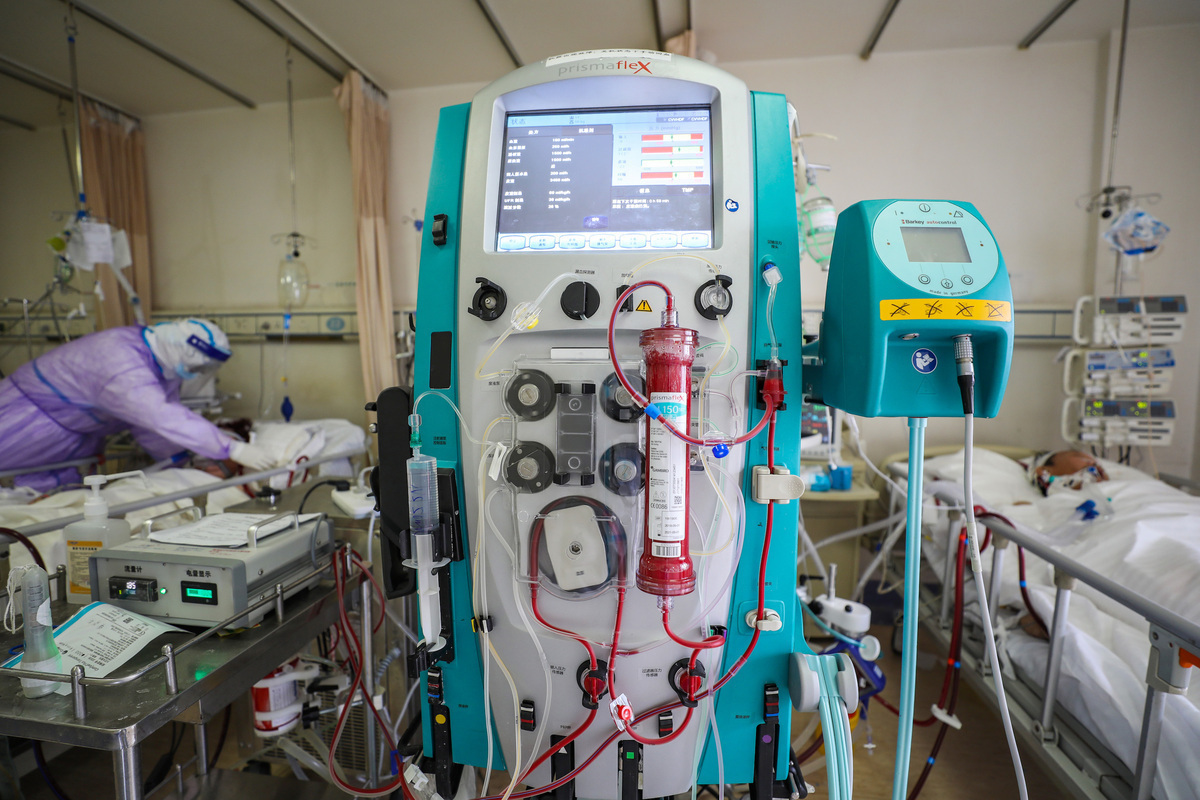 Equipment available
"On the evening of Feb 7, the central government's work group decided to send 17 medical teams to aid us. On the morning of Feb 8, hospitals from all over China started to assemble teams and medical supplies, including ventilators and extracorporeal membrane oxygenation (ECMO) machines. And they were here by that night," he said. "I don't think any country can do it faster."
The doctors and nurses started to attend to patients on Feb 10. Tang said their goal was very clear: to increase the recovery rate and minimize the mortality rate at all costs.
"We still haven't calculated how much we've spent on saving COVID-19 patients because it's never our concern," he said, adding that all treatment for COVID-19 has been free for patients.
When officials from the World Health Organization visited the hospital to assess the epidemic, an official was shocked to see there were five ECMOs in the hospital alone while in certain countries, there is only one available in the entire country, Tang said.
"We had a COVID-19 patient who kept on falling into critical condition but revived several times. In some countries where conditions are limited, they might have given up on such a patient, but we didn't. The patient now has recovered," he said. "This is why our death toll is so low that it's almost unbelievable for some."
Please feel free to contact us by sending your questions to question@chinadaily.com.cn or commenting on China Daily app. We will ask experts to answer them.