How to improve the accuracy of nucleic acid test?
It is important to note that the information provided in this Series is intended for your general knowledge only and is not a substitute for professional medical advice or treatment.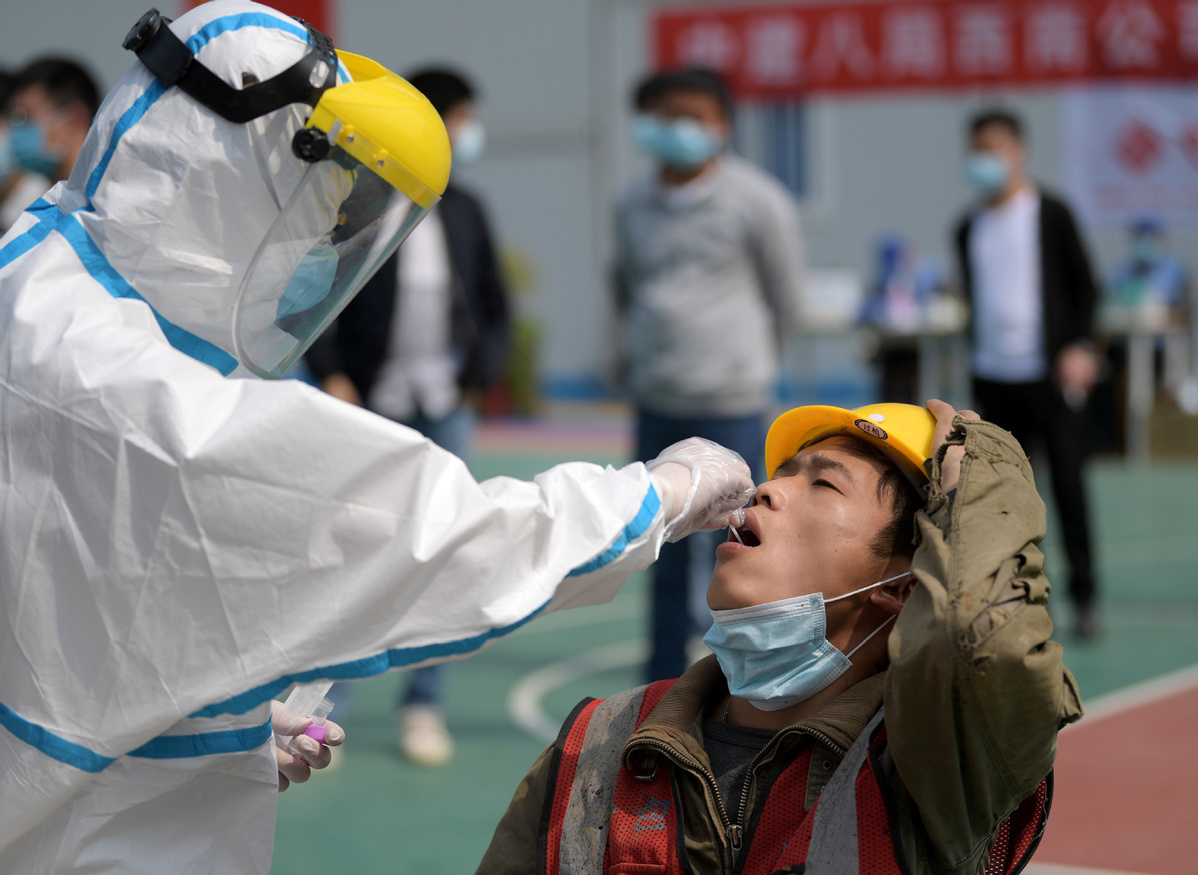 Soon after the outbreak of the novel coronavirus, China quickly increased the production capacity and timeliness of test reagent. However, nucleic acid tests have returned false-negative results among many hospitals in many places. Chinese scholars [1] have found that the accuracy of nucleic acid test results could be improved by various means, including ensuring the quality of test kits, standardizing sampling and transportation process, optimizing laboratory equipment in hospitals, improving skill level of testing workers and optimizing testing process. The emphasis here is on experience in standardizing and optimizing testing process.
As for the standard of sampling, front-line medical workers are required to probe the nasal swab or pharyngeal swab into the patient's nasal cavity or pharyngeal isthmus for a thorough and complete sampling under the premise of ensuring their own safety. Nasal swabs and throat swabs are most commonly used for sampling in nucleic acid tests. During sampling, some patients have stress reactions such as cough and sneeze triggered by swabs, when a large amount of gas that may contain virus droplets will be ejected from patients' respiratory tract to faces of the medical workers directly, causing great harm to them. Under the great pressure of possible infection, individual false-negative results caused by incomplete sampling may occur. Medical workers are working at great risk especially in seriously affected areas, and it is essential to equip them with N95 masks, goggles, gloves, face masks and protective gowns to ensure their safety.
As for the standard of sample storage and transportation, it may take some time from sampling to testing. Therefore, whether hospitals carrying out sampling and laboratories carrying out testing are capable of professional sample storage and low-temperature transportation are important factors in ensuring the accuracy of nucleic acid test.
As for optimizing testing process, false-negative results resulted from the lack of repeating tests can be effectively reduced by sampling at different times and different body parts for the same patient, as well as by parallel testing using different kits. In China, patients whose two consecutive nucleic acid test results obtained 24 hours apart are negative can be discharged from the hospital. In Shanghai, both nasal swab and throat swab are taken when conducting nucleic acid test on inbound travelers.
Although nucleic acid test is the "gold standard" recommended by the WHO for virus detection, some experts in China has questioned its accuracy due to its various constraints, including the limited knowledge of the disease progression. This is why health authorities in both China and the United States required tests to be conducted or confirmed only by the national centers for disease control and prevention in the early days of the outbreak. In other words, nucleic acid test results can be used as an important reference index when conditions are not met, but the value of it should not be exaggerated; when conditions are limited, confirmation should be made with the help of clinical features such as CT scan imaging, especially in the heavily-hit areas. This is also the comprehensive determination method applied in Hubei province.
Reference:
[1] 莫茜, 秦炜, 傅启华, 等. 正确认识新型冠状病毒核酸检测的影响因素 [J] . 中华检验医学杂志,2020,43 (03): 213-216. DOI: 10.3760/cma.j.issn.1009-9158.2020.03.003
Author: Hua Ruoyun, Center for International Knowledge on Development
Please feel free to contact us by sending your questions to question@chinadaily.com.cn or commenting on China Daily app. We will ask experts to answer them.