TCM plays key role in containing epidemics in Chinese history
Share - WeChat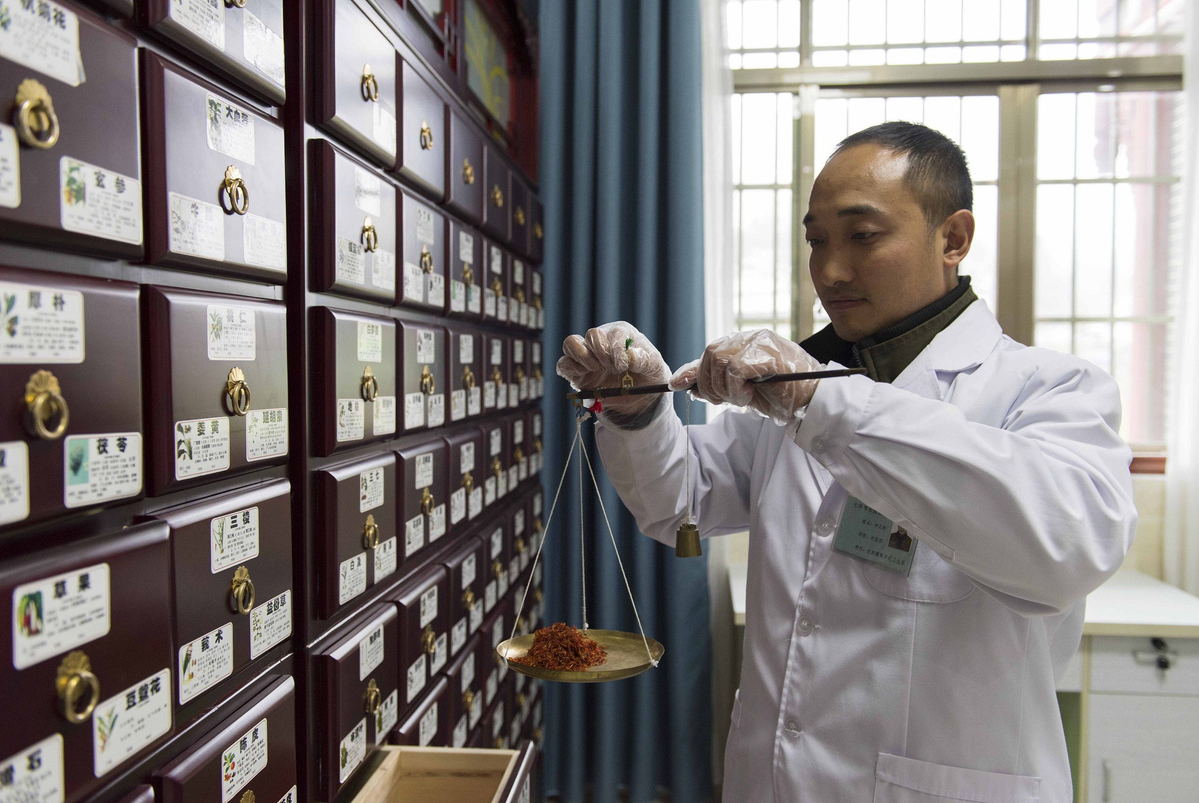 COVID-19 is a new infectious disease, with no vaccines and specific antiviral drugs against it. It poses a daunting challenge for modern medicine. Novel coronavirus pneumonia causes damage to the lungs. It is different from bacterial pneumonia, which can be cured by antibiotics, and other viral respiratory diseases, which can be prevented through vaccination or antiviral medications. The novel coronavirus is a new pathogen, with its characteristics not fully understood. While patients with mild symptoms can recover with the help of their immune system, most patients suffer lung damage. Those with underlying diseases, such as cardiovascular and cerebrovascular diseases, are at higher risk of becoming severely ill. Improper administration of drugs will cause side effects to the system, fuel a cytokine storm, trigger respiratory distress syndrome, and lead to multiple organ failure, even death. To sum up, the primary difficulty in treating COVID-19 is to curb the overreaction of the immune system, which damages lungs and causes organ failure. The treatments available now can only mitigate symptoms.
So how does TCM inhibit COVID-19? Though TCM is not efficient in inactivating the novel coronavirus during in-vitro experiments, it could improve the immune system of human body, and alleviate inflammation caused by the over response of the immune system. Clinical effects show that TCM can remarkably alleviate symptoms of mild and moderate COVID-19 patients, including fever, coughing, and bodily pain. For severe patients suffering from hypoxia, TCM is able to ease symptoms, including fever, coughing and shortness of breath.
The novel coronavirus invades human cells through a spike-like protein on its surface that attaches to the ACE2 receptor (angiotensin-converting enzyme 2) on the surface of a cell. The ACE2 is like a "knob on door", and the virus "hijacks" the "knob" using its spike-like protein, opening the door into human cells. Studies conducted by Stanford University and the University of Hong Kong suggest that baicalin in scutellaria baicalensis, a TCM herbal ingredient, and hesperetin in dried tangerine peel can combine with ACE2, thus serving as a potential chemical compound for treating COVID-19. A paper published in the journal, Critical Care Medicine, in June suggests that Xuebijing Injection, a TCM medicine, can significantly lower the risk of community-acquired pneumonia, and reduce the time severe patients use ventilators and their length of stay in the ICU.