Infected women face postnatal risks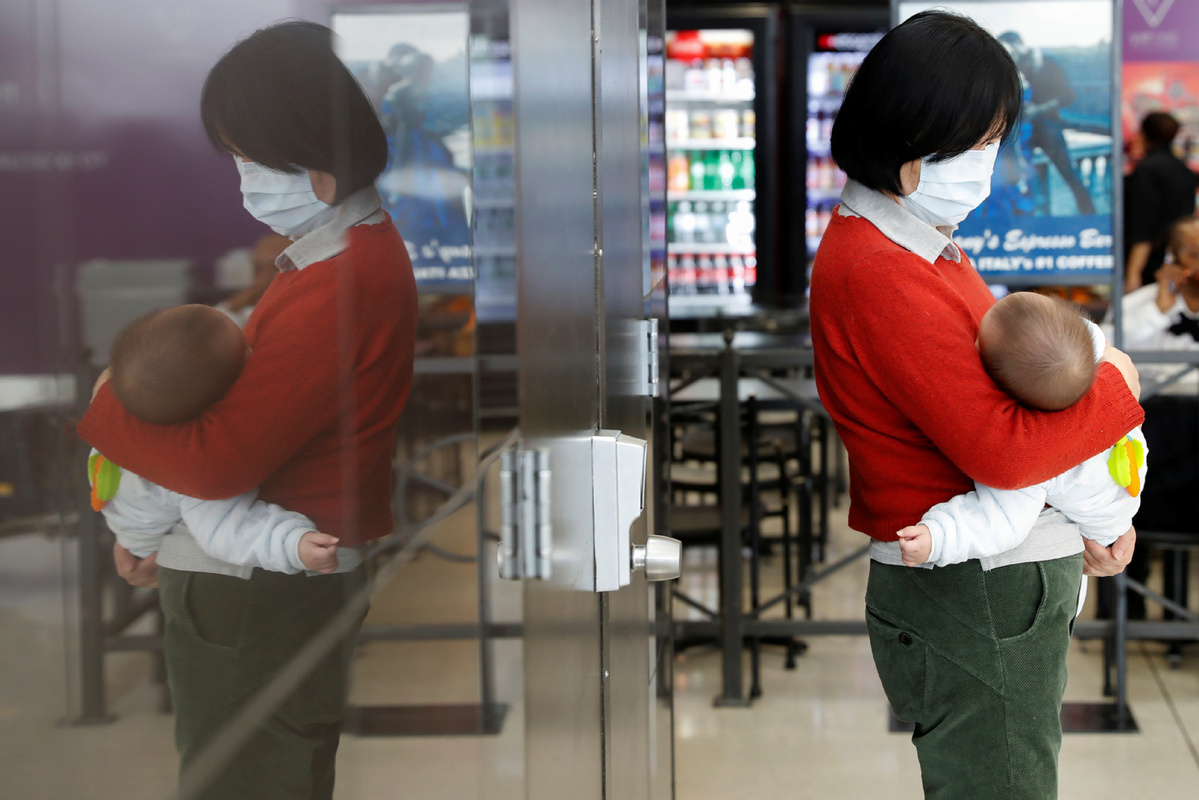 Most pregnant women infected with the novel coronavirus are mild cases and do not face great health risks during pregnancy, though risks may increase after giving birth, a top expert in reproductive health said.
"Most pregnant women with COVID-19 are young and have not progressed into much more serious cases compared with other COVID-19 patients of similar ages," Qiao Jie, a member of the Chinese Academy of Engineering, told China Daily recently in Wuhan, capital of Hubei province.
"However, some patients' conditions may worsen after giving birth, especially those with other diseases, and they deserve more attention from their doctors."
Based on a study of existing cases, pregnant women face similar chances of contracting COVID-19 infection as nonpregnant women of the same age, and there is no proof of mother-to-baby transmission, said Qiao, also president of Peking University Third Hospital.
Qiao has been in Wuhan since February to guide the treatment of serious patients.
Although there are a few cases of babies being infected with the virus in Wuhan after birth, they were infected by people caring for them, such as their parents or grandparents, so pregnant women who are infected do not need to be excessively worried about transferring the virus in the womb, she said.
However, some pregnant women with COVID-19 may become seriously ill during pregnancy, and delivery through C-section may be required to control risks, Qiao said.
"Women face higher health risks after giving birth with physiological changes, and the risks can be further increased if they have COVID-19 and other diseases, which could result in serious conditions such as respiratory failure," she said.
A study is being conducted on more than 100 cases from across China involving women with COVID-19 who developed more serious conditions after giving birth. The study may provide clinical solutions, Qiao said.
Since February, Qiao and the medical team from Peking University have worked with their counterparts in Wuhan to create guidelines on treating pregnant women who have the virus, helping to relieve the tension among such women and their obstetricians, she said.
In addition, arduous efforts to improve the treatment of critically ill patients in Wuhan have also paid off, Qiao said.
When she and her colleagues from Peking University Third Hospital arrived at Tongji Hospital-a top hospital in Wuhan-to help treat patients, Qiao found a severe shortage of quarantine wards due to the large number of patients.
"The first thing we did was to transform ordinary wards into quarantine wards that are capable of receiving patients of infectious diseases," she said. "Meanwhile, we worked around the clock to train doctors and nurses who are able to treat COVID-19 patients, so the hospital could receive more patients."
Although the past seven weeks have been the period of most tension for Qiao and most of her 136 colleagues working around the clock to save patients, their efforts have paid off, she said.
In early February, more than 6 percent of patients that Qiao and her colleagues cared for died, but that percentage has decreased to a little above 1 percent recently, she said. Meanwhile, an increasing number of beds in the hospital are now empty, with more patients cured and leaving hospital every day, she said.
Please feel free to contact us by sending your questions to question@chinadaily.com.cn or commenting on China Daily app. We will ask experts to answer them.