What's Shanghai experience of COVID-19 management?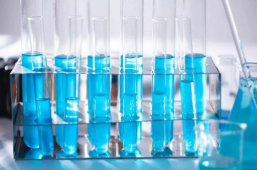 Indeed, some patients presented with negative RT-PCR test results at convalescent stage, but later, turned positive again in 3 days. For this, we have to be cautious and we have to accumulate more experiences before putting it into routine use.
For the diagnostic Criteria for COVID-19 pneumonia, which is more important? Laboratory findings or Clinical findings?
Actually, we found that the clinical presentations of respiratory symptoms and fever are not that significant. These symptoms are not specific enough for us to detect it early in its highly infectious phase. On the other hand, Chest CT scan has more specificity for COVID -19. RT-PCR testing does present with false negative results. For Chest CT scan, we need to learn more and we must avoid accidentally omitting cases with typical findings.
Cases that are definitely not COVID-19, we must have the confidence to exclude them. As for serum findings, in Shanghai, this is now added as a supplementary tool to the diagnosis of this viral disease. At current stage, it is a worthwhile direction for further development. But the stability and reliability of the test kits --false-positive, false-negative--issues are not solved yet. In addition, the serum tests can only give qualitative, not quantitative results. We still need to work more and accumulate more experiences on these technical issues before its widespread use.
In our clinical practices, in epidemiological studies, with the findings of respiratory symptoms and signs, with the findings of disease toxicity, with chest imaging findings, with RT-PCR findings, with specific antibody testing and monitoring, how do we make the final diagnosis for COVID-19 ? Under different circumstances, some we could be sure, but some still needs further considerations.
National Guidelines for Discharge from Hospitals:
Normal body temperature for 3 consecutive days
Significant improvement with respiratory symptoms
Chest imaging studies showed significant improvement compared with acute stage findings.
Two consecutive negative results from respiratory tract secretion swabs ( sampling must be 24 hours apart)
Shanghai: After two consecutive negative respiratory secretion swabs, stool sample must also show negative viral nucleic acid test result.
Shanghai: entire illness course > 2 weeks.
As noted, our Shanghai COVID-19 Hospital Discharge Criteria has two additional requirements compared to National COVID-19 Hospital Discharge Criteria.
Please feel free to contact us by sending your questions to question@chinadaily.com.cn or commenting on China Daily app. We will ask experts to answer them.